Electric Motors for All
Farm Duty

Applications

Agriculture holds a special place in our hearts. Without a robust farming industry, our country would not be the great one that it is. Houston Motor & Control supplies electric motors for various farming applications so operations can keep on running, day or night. We carry several manufacturers of Farm Duty motors.

To all the farmers out there, THANK YOU!
Farm Duty Motors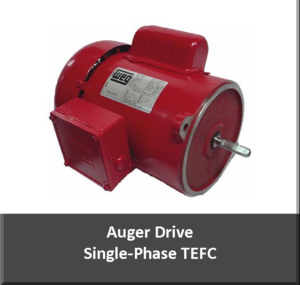 Auger Drive Single-Phase TEFC
Double shielded ball bearings
Two bolts mounting NEMA 'N' flange
Extended shaft (NDE) with wrench flat for manual jogging of auger
Centrifugal start switch protected against auger drive overspeed
Manual Reset Thermal Overload Protector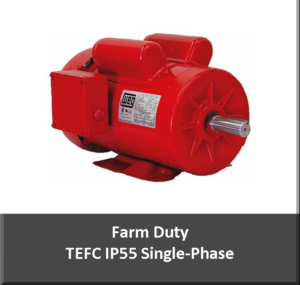 Farm Duty TEFC IP55 Single-Phase
Double shielded ball bearings
Insulation class B (Frame 56 – 145T)
Insulation class F with class B temperature rise (Frame W182T and up)
NPT threaded terminal box
Start capacitor and run capacitor (2 HP and up)
High starting Torque
Manual Reset Thermal Overload Protector
Poultry Fan Motors