Houston Motor & Control Introduces Love Your Well© For Oil Production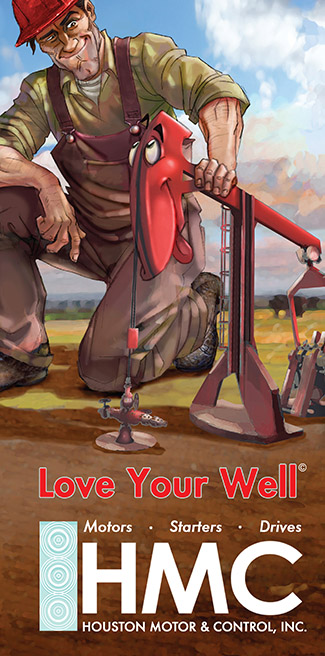 Oil Producers need equipment that runs longer, consumes less energy, and increases production. HMC understands that your well is a valuable asset, and we want to treat it like one. Houston Motor & Control provides more than oilfield electric motors. We support the oil and gas industry with the following energy and cost-saving products:
The Bulldog Frequency Pump Control
Design D Oil Well Pump Motor
Standard pump panels with DOL starters
Energy saving soft start panels
Drive panels with and without regenerative brakes
For oilfield product literature, click here.
With Houston Motor & Control, it's never been easier to:
Love Your Well©