Remembering Phil Land – HMC Founder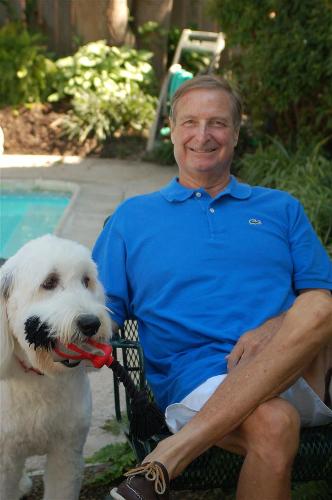 How do you say goodbye to someone whose greeting was known throughout the industry as "Hello-Hello-Hello – this is little-ole Phil!" It's hard to comprehend that we are writing a Tribute to a dear friend that passed away from a 10 month battle with cancer on July 8, 2010. But we are and we will make it a Tribute that he would say "awwwww enough about me; WHAT DID YOU SELL TODAY?"
Phil was in the Electric Motor business most his life.  He started Houston Motor & Control in 1976.  During those 32 years Phil gave so many people an opportunity to learn their craft in the oilfield industry by teaching them how to sell electric motors that it would blow your mind if you saw the numbers!  He would meet the unsuspecting future employees at restaurants, school events, EASA conventions, friends of friends, mailman's relatives, vendors' relatives and customers' relatives! Basically, Phil was interested in anyone who was energetic and outgoing.
His PHILosophy was that he could train anyone to sell motors.  He was well known for his Motors 101 Class.  His golden rule was "The Customer Comes First!"
Most of HMC's customers have known Phil forever, or so they claim. He was extremely knowledgeable about motors and starters; but he also wanted to give everyone the BEST prices possible.  Customers knew they were top priority to HMC because Phil made sure they FELT it.
If you're reading this it's most likely you were touched by Phil in some way.  He was very generous to his employees and their families … even their families' families!  He showed unconditional concern for anyone who crossed his path, and was quick to say, "How can I help?"
We will miss this witty, intelligent, loyal, loving and over-the-top colorful friend and entrepreneur.  His legacy will live on in this industry through many stories for decades. Our thoughts and prayers go to his wife Jayne and children James, Lizzie, Andrew, Molly and Travis and their families. Goodbye-Goodbye-Goodbye … We miss you already!
Love,
Your Houston Motor & Control Family
A note from Phil's family:
Share your work stories about Phil on the link below:
CaringBridge.org/visit/land